3
Apr
2012
NVidia unveiled its new line of GeForce graphics based on the new generation of Fermi GK chips (the previous generation was called GF). The first card of the new lineup is the Geforce GTX 680, a mid range card based on the GK104 chip while the high end models based on the GK110 will come out later.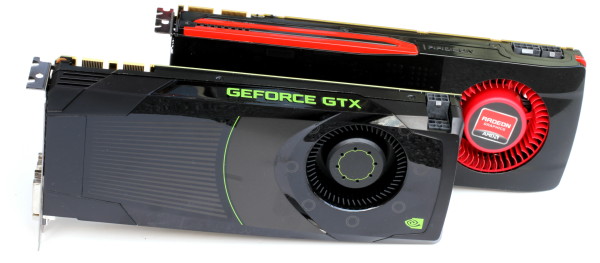 While NVidia could come up with faster cards, this new Gefore GTX 680 is around the same performance level (and price) as the Radeon HD 7970, which is now a little behind.
Nvidia made some really good work on this card:
it is twice as powerful as the GTX 580,
improved performance per watt,
it can manage up to 4 displays simultaneously,
it features a turbo system that automatically overclocks the card when needed.
It should be priced around $500. We now hope that competition will drive the price of high-end cards down.
We also hope that NVidia will make drivers allowing to use PC cards in the Mac Pro as it is already the case with the GTX 580 (but there is no booting image, see more information here)
More information about the new Geforce GTX
(Via HardMac.com.)